In this article, we will be discussing how much does it cost to create a website in the UK. We will also be providing an estimate of how long it will take to create your website.
How much does it cost to create a website in the UK?
A website can range in price from a few hundred pounds to tens of thousands of pounds. The amount of work and design required will vary depending on the size, complexity, and features of the site. Generally speaking, however, websites that are designed for businesses or organizations will cost more than those created for personal use.
If you opt to design the website your self, you need to take into account the cost of the tools, hosting, domain names, this of course does not include the opportunity cost for your time.
| | | | |
| --- | --- | --- | --- |
| | WIX | Stick-em-up | Self Build |
| Domain Name Registration | Free First Year | Free For Life | Paid average £15 Per Year |
| Bespoke Design | Not Included | All Inclusive | Not Included |
| Hosting | Included in cost | All Inclusive | Average £12 Per Month |
| UK Tech Support | Support Worldwide | All Inclusive | N/A |
| Basic Page Builder | Included | All Inclusive | Included in Some Cases |
| Advanced Page Builder | No Option | All Inclusive | £60 Per Annum |
| Basic SEO Tools | Included | All Inclusive | Free Unsupported |
| Advanced SEO Tools | No Option | All Inclusive | £150 per annum |
| Total Cost Per Annum | £156 | £156 | £366 |
| Cost of Your Time at £20 per hour – Minimum | £400 | £40 | £400 |
What makes up the cost of a website?
If you decide to build the website yourself, you will need to purchase a domain name, subscribe to a page builder such as wix or buy webhosting and purchase a tool to build your website.. it is also likely that you will need to invest significant time learning this new skill to get even basic results.  Unfortunately today there are hundreds of millions of websites and the likelihood of your website being found without professional help or significant investment in google adwords or google shopping is extremely thin.  Twenty years ago having a website was very much like the premise of the Kevin Costner film Field of Dreams "If we build it, he will come", today for even a gifted amateur the likely outcome is if we build it no one will know or care.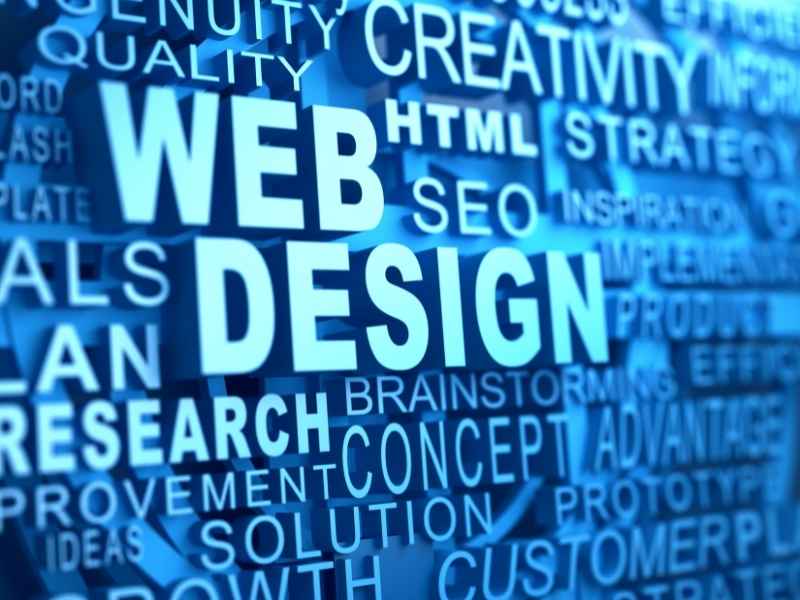 How much does a domain name cost in the UK?
The cost of a domain name is determined by a number of factors, including its designation such as .co.uk, .com or .ai.  The other key thing to consider is availability with millions of websites already live a lot of domain names are already taken, some are investments that can be purchased at a premium from £100 to names such as insurance.com that sold for $33.6m.
Does Anywhere offer a web domain for free?
Here at stick-em-up we assisted a pre-revenue start-up in acquiring the domain tonic-water.co.uk at zero cost as part of our basic website package.
If you opt to build the website via wix, they often run a promotion that some domain names are free for the first year, you will then be charged an additional cost on the anniversary of purchasing the solution.  If you choose to build a website yourself using another platform via a hosting company they sometimes have an offer of £1 for the first year, with both wix and hosting companies the second year cost is likely to be around £15-40 a year depending on your domain, at stick-em-up you will never be charged for a domain renewal.

How much does web hosting cost each month in the UK?
The cost of hosting is a key component when considering how much does it cost to create a website, it is very dependant on the quality of service and the performance you require from your website, since last year google has started to take into account the load speed of your website when determining your ranking position in the search engine, the is because they want to provide the best web experience to their customer who is searching for a solution.
Simple shared web hosting starts from around £5 per month with brand names such as godaddy, however you do not have resources permanently allocated to your website in many cases and the speed of your website may suffer, some tools to build your website need guaranteed resources to work efficiently, perhaps most importantly your final creation which you have invested significant time to build may well not load at a speed condusive to a user friendly visit making it unpopular with your customers and directly impacting the ranking of your website in google.  Although web hosting can be relatively cost effective it has other costs you need to consider when asking how much does it cost to create a website.
Wix includes web hosting in all of its packages, with business packages started from around £13 a month, this is effect a shared hosting solution, they provider a basic page builder, a limited range of templates so many wix websites by spirited amateurs look very similar, we also see many website suffering from speed issues due to inefficient use of images that slow websites to near unusable speeds, impacting user experience and google ranking.  To get good results from wix many businesses will end up hiring a wix developer for hundreds of pounds to improve the website.  So it is worth considering that the monthly payment is not the only thing to consider when asking how much does it cost to create a website.
Stick-em-up has a different ethos, we are 100% template free, we assign a designer to every business, we design the website before you commit, we assign a guaranteed level of resources to every website, all of our websites load in less than 1.5 seconds on a desktop computer, everything is included in a single low monthly price starting from £25 a month, including domain names, super fast hosting and much much more.  Book a demo to find out the difference and how easy it will be to maintain the website and grow your business.
How much does is cost to create a basic website in the uk
A basic website is very often referred to by web design agencies as a brochure site, it does not provide any facility for customers to make purchases, it gives you a forum to explain your company vision, your products and services, your terms and conditions, provide contact details, collect customer details for email marketing lists, host a blog sharing news stories or idea.  Some companies also give you the ability to allow customers to book an appointment in your diary at a time when it is convenient.  These websites are generally limited to between five and ten pages.
Could I use wix to build a basic website?
Many of these website are self built using template driven tools, such as wix which start at £13 a month, however it is worth remembering that the work will either done by yourself or a wix specialist who will charge around £300 upfront for a basic price.  The key thing to consider is your personal skill sets, do you have a background in web design, search engine optimisation, content creation and photo editing that are needed to build an effective website. 
These are great skills to have but are they key to the business you are launching?, how much time can you invest to become proficient in these areas? What is your time worth?  We work in an industry at stick-em-up that gives you know here to hide if your skill set is lacking, we also recognise we are useless Florists, Plumbers, Electricians, Mechanics and much more skilful tasks that many of our customers are experts in and do not have the time or desire to become experts in those fields.
How much does a web design agency charge to build a basic website?
You could choose to work with a traditional web design company who will charge you an upfront fee for their time which can be anything from £100 to £3000 upfront and the a management or support fee which can be anything from £15 to £250 a month depending on the agency. 
You will usually get a professional website but compared to wix you will likely be investing a significant amount of capital and you will need to commit to a contract without seeing the finished website which can carry considerable risk, many websites are never completed to a customers exact requirements and they have to settle eventually as the lack of website is impacting the wider business goals.
How much does a basic website cost each month if designed by an agency?
Stick-em-up is a great example of agency which has a different ethos to both wix and a traditional web design agency, we charge ZERO upfront, we include everything in a single low monthly fee including Domain Name, Hosting, Page Builder, SEO Tools, UK Tech Support, for a basic website we offer unlimited pages from only £25 a month.  The huge difference is we do not ask you to commit until you are happy with the final website design.
The real question behind this article is how much is your time worth to you and the business?
Whether you are running an established business or launching a start-up your time is precious, we are a web design business so our entire focus is that, when things like cleaning the office are raised we pay a cleaning company £15 a hour because the time of the staff here is far more valuable to us than that.
If only the headline cost advertised on TV was truly how much it costs to create a website?  Call 0333 050 8667 and we will give you the true information regarding how much it costs to create a website for your business with no hidden extras or upfront costs
One thing that every business leader from Gary Vee to Stephen Bartlett agrees on is that your time should be spent on connecting with, understanding and building long term relationships with your customer base, anything that does not do this is noise and should be offloaded to allow you to have complete focus.
The goal of stick-em-up is to allow you to have affordable, mobile and search engine friendly websites that you don't have to invest huge amounts of time to get something you are proud of.