The modern digital landscape is one that is constantly evolving, with new tools and technologies being released on a regular basis. Many businesses are looking for ways to increase their customer satisfaction ratings in order to remain competitive and successful. This report will compare two of the most popular online review platforms, Feefo and Trustpilot, in 2023.
In order to capture an accurate picture of how these two platforms compare, this report will examine the features, services and overall consumer reviews of both sites. It will also look into marketing strategies used by each platform to attract customers. Finally, it will analyze the cost associated with using each platform and how they may have changed since their launch in 2023.
Overall, this report aims to provide a comprehensive analysis of Feefo and Trustpilot in 2023 so that businesses can make informed decisions when it comes to selecting the best online review platform for their needs.
Table of Contents
Overview Of Reviews Platforms
The reviews platforms market is a crowded and competitive space, characterized by a wide selection of solutions. Feefo and Trustpilot are two of the major players in the market. Both offer services that enable businesses to collect customer feedback and display it publicly on their websites. In 2023, Feefo and Trustpilot continue to be major players in the reviews platform market. By understanding their features, benefits, and limitations, businesses can make an informed decision about which platform best meets their needs.
Feefo has been around since 2008 and offers both free and paid plans for businesses of all sizes. It provides user-friendly tools that enable customers to easily leave feedback about products and services. Additionally, it offers integrations with major ecommerce platforms such as Shopify, as well as APIs for custom integration with other systems.
Trustpilot was founded in 2007 and is one of the largest providers of customer reviews in the world. It also offers free and paid plans but focuses more on enterprise-level solutions than Feefo does. Its features include collection widgets that customers can use to leave feedback directly from a website or email campaign, as well as advanced reporting tools that provide detailed insights into customer sentiment data.
By understanding the key features of each platform, businesses can make an informed decision about which solution best meets their needs in 2023. This will help them maximize the value they get from their customer feedback initiatives. With this knowledge in mind, we turn our attention to examining the features and benefits of Feefo specifically.
Features And Benefits Of Feefo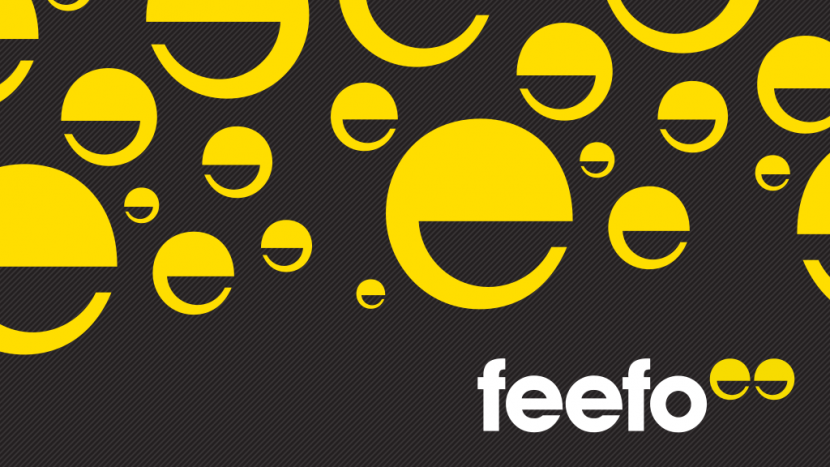 Feefo and Trustpilot are two of the most popular reviews platforms in 2023. Both offer significant advantages to businesses who wish to engage customers in honest feedback and reviews. This section will provide an overview of the features and benefits that Feefo provides, with a specific focus on how it differs from Trustpilot:
Feefo allows customer ratings to be displayed publicly on its platform, providing potential customers with a quick view of customer satisfaction for any given business.
Businesses are able to collect detailed insights about customer experience within their own dashboard, giving managers the ability to make informed decisions based on customer feedback.
Feefo offers an AI-driven sentiment analysis tool which helps businesses identify the topics customers are discussing most positively or negatively about their products or services.
The platform also allows businesses to respond directly to customers, enabling them to build relationships and demonstrate commitment to customer service.
In comparison, Trustpilot has slightly different strengths when it comes to collecting customer reviews and feedback. Its main benefit is that it encourages more customers to leave reviews than Feefo does, due to its broader reach and wider user base. It also offers a wide range of options for customizing the look and feel of the reviews on a company's website, giving them even greater control over how they present their brand online. Finally, Trustpilot integrates with many popular e-commerce platforms, making it easier for businesses using those platforms to access Trustpilot's suite of review tools quickly and easily.
Overall, both Feefo and Trustpilot offer unique advantages that make them useful tools for businesses looking to engage customers in honest feedback and reviews in 2023. As companies continue developing new features for each platform, understanding how these features differ can help businesses decide which platform best fits their needs going forward into 2024 and beyond.
Features And Benefits Of Trustpilot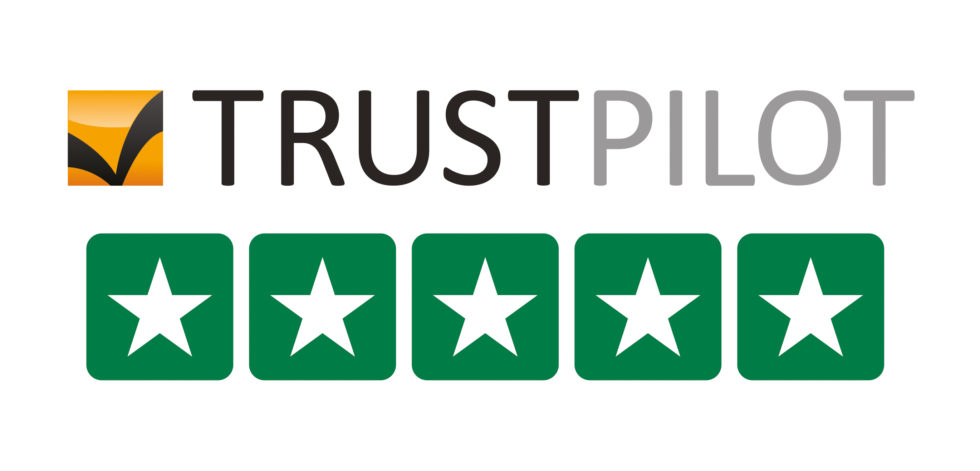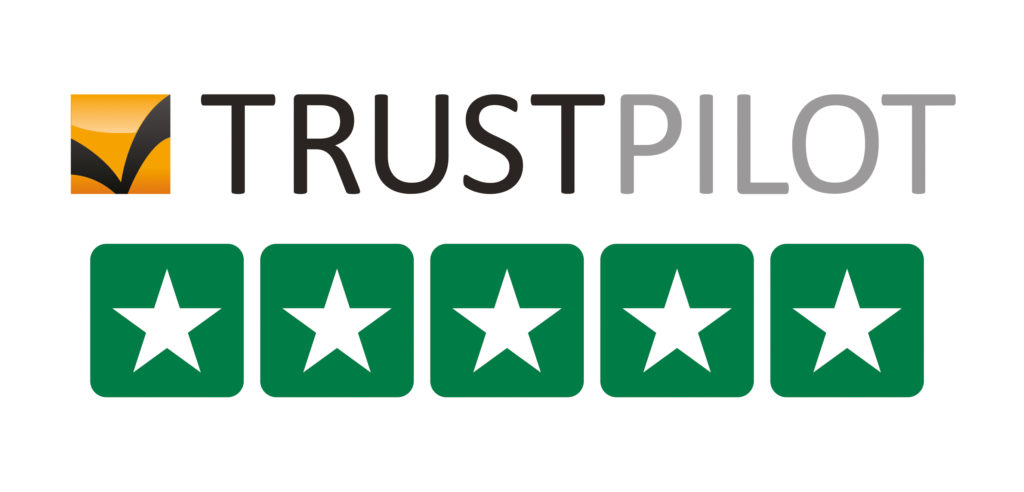 Trustpilot is a customer review platform that provides companies with an effective way of managing and monitoring their online reputation. It has become an increasingly popular tool for businesses due to its comprehensive features and benefits. In this section, the features and benefits of Trustpilot will be explored.
Trustpilot offers a range of services that enable companies to manage and monitor their online reviews. Companies can view, respond to, and analyze customer reviews in real-time, as well as access analytics on customer sentiment across different channels. They can also use Trustpilot's moderation tools to remove inappropriate content before it is published. Additionally, companies can use Trustpilot's insights feature to gain valuable customer insights that can be used to improve products, services, or processes.
The platform also provides customers with an easy-to-use interface that enables them to quickly leave feedback about their experiences with a company or product. Customers can also rate their overall experience on a five-star scale, which helps provide businesses with valuable insight into customer satisfaction levels. Furthermore, customers are able to interact directly with companies via Trustpilot's messaging system in order to resolve any issues they may have experienced during their transaction or interaction with the company in question.
Finally, Trustpilot offers several customization options for businesses wishing to customize their reviews page according to the look and feel of their website or brand identity. This enables businesses to create a seamless user experience for customers when leaving reviews and ensures that all reviews appear professional and consistent across multiple platforms. This allows businesses to build trust among customers by providing them with a reliable source of feedback about their experiences.
In addition to these features and benefits, Trustpilot also provides robust security measures designed to ensure the safety of customer data while still allowing businesses access to the data they need in order to respond appropriately and efficiently address any issues raised by customers. As such, Trustpilot remains one of the most secure platforms available for online reviews management today. With these advantages in mind, it is clear why Trustpilot has gained such popularity among businesses since its inception in 2007. Moving forward, it will continue to be an invaluable tool for companies looking for ways of managing their online reputation effectively in 2023 and beyond.


Key Differences Between Feefo And Trustpilot
In 2023, the key differences between Feefo and Trustpilot are expected to be in the areas of customer service, ease of use, transparency, and data security. In order to better understand these differences and their implications for businesses and customers alike, a comparison between both platforms is necessary.
| Feature | Feefo | Trustpilot |
| --- | --- | --- |
| Customer Service | Highly personalised customer service available 24/7. | Limited customer support with response times of up to 48 hours. |
| Ease of Use | Easy to use platform with simple navigation. | Moderately difficult platform with complex navigation. |
| Transparency | Very transparent system that allows customers to comment directly on business pages. | Somewhat opaque system that often requires users to search for reviews before being able to comment. |
| Data Security | Advanced security protocols in place for data protection. | Average security protocols in place for data protection. |
From a market research analyst point of view, it can be seen from this comparison table that Feefo offers its customers a more comprehensive user experience than Trustpilot does in terms of customer service, ease of use, transparency, and data security. This has clear implications for businesses looking to gain customer trust and loyalty through positive reviews as well as customers who seek reliable feedback from peers when making purchase decisions; Feefo is likely to provide them with a more satisfactory experience overall than Trustpilot would in 2023. Moving forward into the subsequent section about pros and cons of both platforms will give further insight into how the two platforms stack up against each other in terms of consumer satisfaction levels.
Pros And Cons Of Both Platforms
In the ever-evolving digital world, online review platforms like Feefo and Trustpilot are becoming increasingly popular for businesses to measure their customer service and product quality. Both Feefo and Trustpilot have features that cater to different types of businesses, making them both attractive options for organizations. However, there are a few key differences between the two platforms that should be considered before making a decision.
The following is a list of pros and cons associated with both Feefo and Trustpilot:
Feefo: Pro – Verified reviews only; Con – Limited integration capabilities
Trustpilot: Pro – Offers wide range of integrations; Con – Unverified reviews allowed
Feefo: Pro – Ability to link reviews to individual products; Con – Some limitations on customization
Trustpilot: Pro – Fully customizable review display; Con – No ability to link reviews to individual products
When it comes to pricing, Feefo is typically more expensive than Trustpilot due to its higher levels of security and protection against fake reviews. However, companies may be willing to pay more for the additional trustworthiness that Feefo provides. On the other hand, Trustpilot offers a wider range of features at a lower cost which can be beneficial for companies on a budget who don't need as much protection from fake reviews.
Overall, both Feefo and Trustpilot offer unique benefits for different types of businesses depending on their needs and budget constraints. Businesses should consider all factors carefully before selecting an online review platform in order to ensure they choose the right one that meets their specific requirements. With this in mind, it is clear that understanding the various pros and cons associated with each platform can help organizations make an informed decision about which one will best suit their needs in 2023 and beyond. The future outlook for online review platforms looks bright as more businesses begin relying on these services to measure customer satisfaction levels and improve overall product quality.
Future Outlook For Online Reviews Platforms
In 2023, Feefo and Trustpilot will continue to shape the online reviews landscape. Feefo's platform is known for its customer feedback and ratings, while Trustpilot boasts a wide range of customer reviews from both businesses and individuals. Both platforms offer unique features that will be essential for businesses in the coming years.
Feefo will likely maintain its focus on providing customers with a detailed overview of an organization's customer service, product quality, and delivery times. This can help businesses identify areas where they are falling short and make necessary improvements to their operations. In addition, Feefo's surveys provide customers with an opportunity to share their opinion on a company's services or products anonymously, which can be beneficial for companies who wish to improve their reputation in the public eye.
Trustpilot is expected to remain committed to helping organizations leverage customer-generated content as part of their marketing strategy. The Trustpilot platform helps companies promote positive reviews from customers, thereby highlighting the quality of their products and services. Moreover, it allows businesses to identify potential issues before they become too serious by monitoring customer feedback over time.
Overall, both Feefo and Trustpilot are expected to remain key players in the online review industry in 2023 due to their respective strengths and capabilities. They are likely to continue playing an important role in helping organizations gain insight into consumer sentiment towards their brand or product offering. As such, organizations should ensure that they leverage these platforms effectively in order to maximize benefits from them going forward.


Frequently Asked Questions
How Much Does It Cost To Use Feefo And Trustpilot?
When considering the cost of using Feefo and Trustpilot, it is important to understand the different services that each platform offers. Both platforms offer a variety of features such as review management, customer feedback analytics, and reporting capabilities. While these features are similar, there are differences in terms of pricing plans and other features that may be suited for specific businesses or industries.
The cost of Feefo and Trustpilot depends on the type of plan chosen. For example, Feefo offers a basic plan which includes limited features for free and then premium plans which range from $50 to $500 per month depending on the number of transactions made by the business. On the other hand, Trustpilot offers three different plans based on user needs with prices ranging from $99 to $599 per month. Furthermore, both platforms offer discounts for annual subscriptions as well as discounts for non-profit organizations.
In addition to financial costs associated with using either platform, there are also technical costs associated with setting up an account and maintaining it over time. All users will need to register a domain name and set up hosting services before they can begin using either service. Additionally, users will need to ensure they have adequate bandwidth allocated so that their customers can easily access their reviews without encountering any slowdowns or issues with loading speed. Finally, users may also wish to invest in additional features such as customer support options or custom integrations which could incur additional fees or require additional technical expertise to set up correctly.
Overall, when choosing between Feefo and Trustpilot it is important to consider not only the cost but also any technical requirements needed for setup and maintenance. By understanding all associated costs upfront businesses can make informed decisions about which platform best suits their needs while keeping within budget constraints.
How Long Does It Take To Set Up A Feefo Or Trustpilot Account?
The current H2 is: 'How long does it take to set up a Feefo or Trustpilot account?' This question is particularly relevant for those considering the use of either platform as a customer review service. The answer to this question can be explored by looking at the sign-up processes of both platforms.
Feefo has a straightforward and simple sign-up process that generally takes only 5 minutes or less. In order to create an account, users must provide their business information, including company name, address, telephone number, email address and website URL. Once completed, the user will receive a confirmation email containing further instructions on how to access their Feefo dashboard.
Trustpilot also has an easy sign-up process that typically requires only 10 minutes or less to complete. To create an account with Trustpilot, users are required to provide basic business information such as company name and website URL along with contact details like telephone number and email address. Upon completion of the form, users will receive an activation link in their inbox which will allow them to log in and begin using the platform's features.
Overall, setting up both Feefo and Trustpilot accounts is relatively straightforward and should not take more than 15 minutes combined. Therefore, customers who are considering using either platform for customer reviews should not have difficulty completing the setup process in a short amount of time.
How Reliable Are The Reviews Generated By Feefo And Trustpilot?
This article will explore the reliability of reviews generated by Feefo and Trustpilot. To do this, a market research analyst must consider the following key points:
The quality of the reviews
Accuracy of customer feedback
Validating user metrics
Detecting review fraud
The customer experience
Accessibility to customers
Benefits for customers when using services
Measuring customer sentiment
Reputation management
Monitoring performance of users over time
Managing customer expectations
The quality of reviews is essential in determining the reliability of customer feedback. This includes accuracy in providing appropriate information from customers, validating user metrics to provide real-time data and detecting any fraudulent activities within reviews. Furthermore, it is important to understand how customers interact with the service, such as accessibility and benefits that may be gained when using either service. Finally, reputation management must also be considered; this includes monitoring performance over time and managing customer expectations.
When assessing the quality of customer feedback, it is important to ensure accuracy in providing information from customers. This can be done by verifying responses before they are posted or moderating content on an ongoing basis. Validating user metrics provides more accurate real-time data so that companies can better understand their customers' experiences. Additionally, review fraud should always be looked out for as this can lead to unreliable results.
It is also crucial to understand how accessible these services are for customers and what benefits they may receive when using them. Companies need to make sure that both services are easy for their customers to use so that they can provide feedback quickly and effectively. Furthermore, there should be benefits for customers when using either service; this could include rewards for leaving positive reviews or discounts on future purchases. Lastly, measuring customer sentiment should also be taken into consideration so that companies can have a better understanding of their relationship with their audience.
Reputation management plays an important role in ensuring reliability as well; this includes monitoring performance over time and managing customer expectations accordingly. Companies should monitor performance by tracking changes in ratings or responding promptly to negative feedback so that they can maintain a good relationship with their target audience. Additionally, it is important for them to manage customer expectations by setting realistic standards regarding what they expect from their customers and vice versa. This helps create trust between businesses and consumers which is essential in building reliable relationships over time.
In order to assess the reliability of Feefo and Trustpilot reviews accurately, companies must take into account various factors such as accuracy of customer feedback, benefits received by users when using either service, accessibility to customers and reputation management techniques such as monitoring performance over time and managing expectations appropriately. By doing so, businesses can gain insight into their relationship with their target audience which will help them provide reliable services over time for long-term success.
Can Feefo And Trustpilot Be Integrated With Other Websites?
The integration of Feefo and Trustpilot with other websites has been the subject of considerable research. In this discussion, the question is whether such integration is feasible. To answer this question, an analysis was conducted to examine the current capabilities each platform offers.
Regarding Feefo, its ability to generate customer reviews as well as product ratings and surveys makes it a viable option for website integration. Its features also include customised review forms and automated email campaigns that can be used to capture customer feedback on specific products or services. These are then stored in a database that can be accessed anytime by administrators. Further, its user-friendly interface allows users to view reviews quickly and easily without any technical knowledge.
Trustpilot is not far behind when it comes to website integration capabilities either. It has a comprehensive suite of tools that provide users with insights into customer satisfaction levels as well as detailed reports on customer reviews. Additionally, its built-in social media marketing tool helps companies reach out to their customers more effectively by using Twitter, Facebook and other platforms to share their reviews with followers. Similarly, its mobile app allows customers to post their own ratings and reviews directly from their devices for quick dissemination across the web.
Overall, both Feefo and Trustpilot offer an array of features that make them suitable candidates for website integration purposes. They both have powerful analytics tools which allow companies to gain valuable insights into customer behaviour and preferences while also providing an efficient way to manage customer feedback in real-time. As such, these platforms can be leveraged when integrating a website with other systems or services in order to improve user experience while also enhancing business performance overall.
What Customer Service Options Are Available For Feefo And Trustpilot Users?
When it comes to customer service, the options available for Feefo and Trustpilot users vary in terms of what each platform offers. In order to make an informed decision about which platform best serves their needs, customers should understand the various customer service options available.
The following are some of the customer service options that Feefo and Trustpilot offer:
Online Live Chat – Both platforms provide customers with the ability to connect with customer service representatives via online live chat. This allows customers to get their questions answered quickly and easily.
Email Support – Customers can also contact both platforms via email if they need assistance or have a specific issue that needs to be addressed.
Phone Support – Feefo and Trustpilot both provide phone support, allowing customers to speak directly with a representative if needed.
Self-Help Resources – Both platforms also offer self-help resources for customers who prefer a more independent approach to resolving their issues. These resources may include FAQs, tutorials, and other helpful information.
Overall, Feefo and Trustpilot have several customer service options available that can help meet the needs of different users. By utilizing these services, users can ensure they are getting the best possible experience when using either platform. Additionally, both platforms provide comprehensive support for their products and services should any issue arise during use. As such, it is important for users to understand what is available so they can make an informed decision about which platform is right for them.
Conclusion
In conclusion, the comparison of Feefo and Trustpilot in 2023 shows that both platforms offer reliable consumer review services. The cost of using either platform is competitive, taking into account the features offered by each. Setting up an account on either Feefo or Trustpilot is straightforward and can be done with minimal effort. Both platforms are able to integrate with other websites, providing customers with a convenient experience. Finally, customer service options are available for both Feefo and Trustpilot users, allowing them to receive support if needed.
Overall, it appears that both Feefo and Trustpilot provide high-quality consumer review services in 2023. Both platforms offer competitive costs and reliable reviews, as well as providing integration with other websites for added convenience. Furthermore, customers can access customer service options when necessary. With this in mind, businesses should consider which platform will best suit their needs before making a decision on which to use.